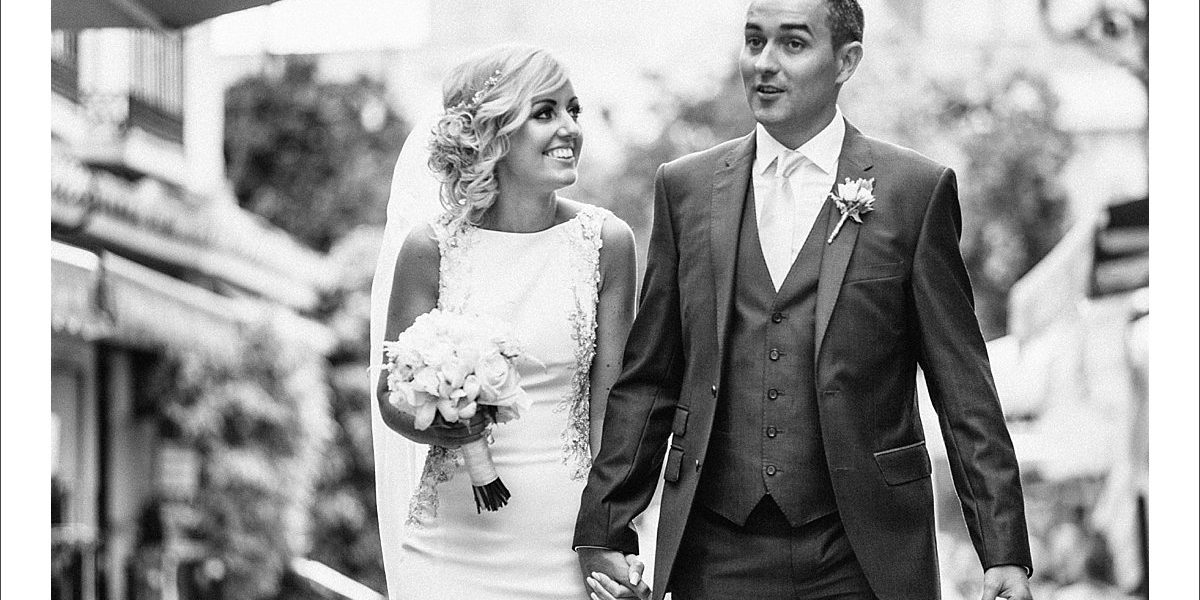 My last wedding season ended with a bang. I'll definitely be one to remember for its timeless understated elegance, a lovely bride and groom, as well a the biggest thunderstorm I've seen on a wedding day and guests, who would not stop dancing in the downpour.
We were all a bit concerned with the weather forecast for the day but then – nothing happened in the morning during the getting ready in Guadalpin Hotel in Puerto Banus; nothing happened before or after the lovely ceremony in Encarnacion church in Marbella; and, believe it or not, no sight of rain for the entire cocktail hour and reception, so everyone could enjoy a candlelit evening at the beautiful wedding venue, Finca la Palma.
And then, out of nowhere, it just poured like crazy! But if you think this would stop the Irish, you'd be very wrong! Jessica and Gerard took the most out of the 5 minutes without rain to do their beautiful first dance they'd rehearsed for so long. 






































































































































































































































Wedding planning & deco by one and only Tara from Fiesta Sol
Makeup by Liza Mayne
Venue Finca la Palma, Marbella, Spain
Would you like to see more wedding I shot in Marbella at the beautiful Encarnacion Church? Here's one of Lorna & Dave and the unforgettable wedding of Claire & Angelo.